Straight and up!
Our company specializes in manufacture of stairs for homes, villas, cottages, two-level apartments. Our products are mezzanine, draft or modular stairs. They can be made, on request, both in classic and modern style. We offer you to purchase complete products, such as modular stairs (in Kiev and delivery to any city in Ukraine) and sew up any metal or concrete structure.
Modular stairs is a complete solution for both private homes, villas, cottages, and a two-level apartment or office.
Due the use of modules, modular stairs can be straight, spiral, with one or more winder steps, perform a smooth transition from the straight to the screw, change directions, and more.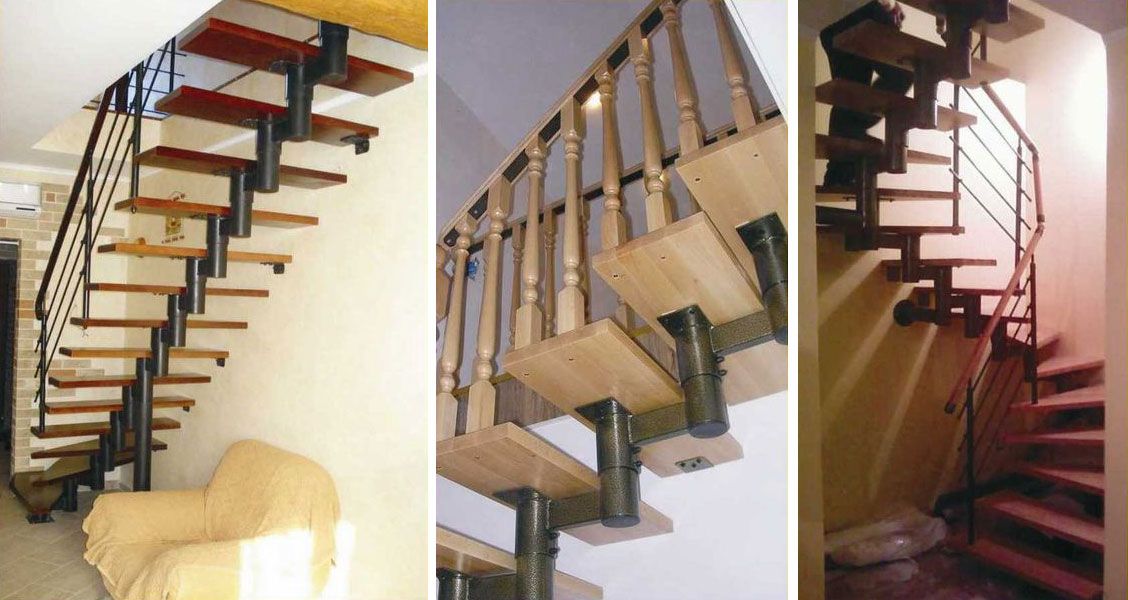 (click on picture to enlarge)
Our serial-made products: 
(click on picture to enlarge)

(click on picture to enlarge)

(click on picture to enlarge)
---
Key advantages of the modular stairs:
• Ability to plan almost any ladder to any height (with arbitrary geometry of the descent, and even around obstacles).
• Ability to select the color scheme for metal frame (antique gold, antique silver, graphite black, gray metallic, etc.), material levels (beech, oak) and their color (tinted), fencing options.
• Ability to construct and set up stairs (two people with a minimal set of tools and information on the installation of the stairs).
• The design is similar to the modern European model.
• Prices of components make the product really affordable (modules in color from UAH 285).
Key advantages of our modules:
• No external screws makes a stylish frame (the main hardware modules, consisting of the 4 bolts inside);
• Use in the manufacture of metal thickness of 5-6mm provides complete safety and reliability of the ladder;
• High-quality powder coating visually hides welds;
• Ease of installation - evidenced by the holes in the plate under the stage (for easy access to the bolts.)
---
We introduce new service offer, that gives additional safety warranty for clients, who live in other cities:
Payment for ladder is required only after delivery. 
This service is applied only for modules, that have standard "antique gold" color. Transport company for delivery service – "Intime" 
---
Detailed budgeting of stairs we offer for free *.
* First detailed buget (or after consultation with all the details with the client, and after measuring the master) – free of charge;
* Adjustments to the estimates by a color change modules, such as wood or type of finish (without changing the configuration of the stairs and class modules) - free of charge;
* The second and third rebudgeting (if any) due to clients wish to change configuration steps or class module - charges (from 50 to 200 UAH, depending on the complexity and time of manager's business hours).
If you need a preliminary calculation or consultation (phone mode) – request sales department.
If you have the necessary information for the calculation - please send your request to our sales department..
If you have any questions relating to the technical parameters of the object, or you need advice (with recommendations) directly on the site, or if you just need a professional measure by the specialist – the master is called. Charge is applied – in Kiev – 100 UAH, suburb - 200 UAH (within 20-35 km from Kiev). If the object is far from office (in Ukraine) – a visit of professional master is not a problem (for an additional charge of fuel). 
We offer the best prices for all required materials for the stairs (the frame, steps, fencing). Installation services – for an additional charge (to be agreed with the masters). In average in takes 25-30% of the estimate cost (depending on the complexity of the work and the different nuances in a particular object).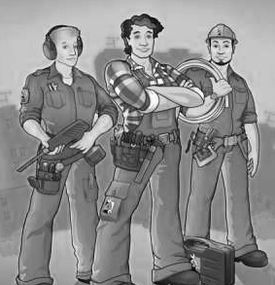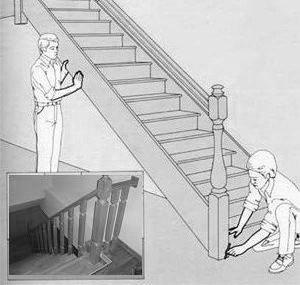 Some of our integrated products:
---